PR Biobank
The purpose of the Puerto Rico Bio-bank (PRBB) is to facilitate the collection, processing, and storage of well-annotated human bio-specimens for use in investigator-initiated translational cancer research. Establishing a Bio-bank at the Ponce Health Sciences University (PHSU) is essential for the optimal collection, processing and distribution of samples needed for scientific collaborations between PHSU and Moffitt Cancer Center (MCC). Through the U56-funded PHSU-MCC Partnership, a solid infrastructure was put in place to develop the first tumor tissue bank in Puerto Rico, capable of the optimal collection, processing, and distribution of biological materials derived from the island's Hispanic population. Through this unique and invaluable resource, cancer tissues are already available to support studies on the biological determinants of cancer health disparities involving Puerto Rican Hispanics living in PR and Hispanics living in Florida. This resource will enhance the capacities of both institutions to conduct research that focuses on the molecular aspects of cancers specific to these populations.
PRBB Tissue and Data Request Form: https://is.gd/prbbrequest
PRBB Pathology Service Request Form: https://is.gd/PRBB_Pathology_Services
PRBB Information Request Form: https://is.gd/PRBB_Info_request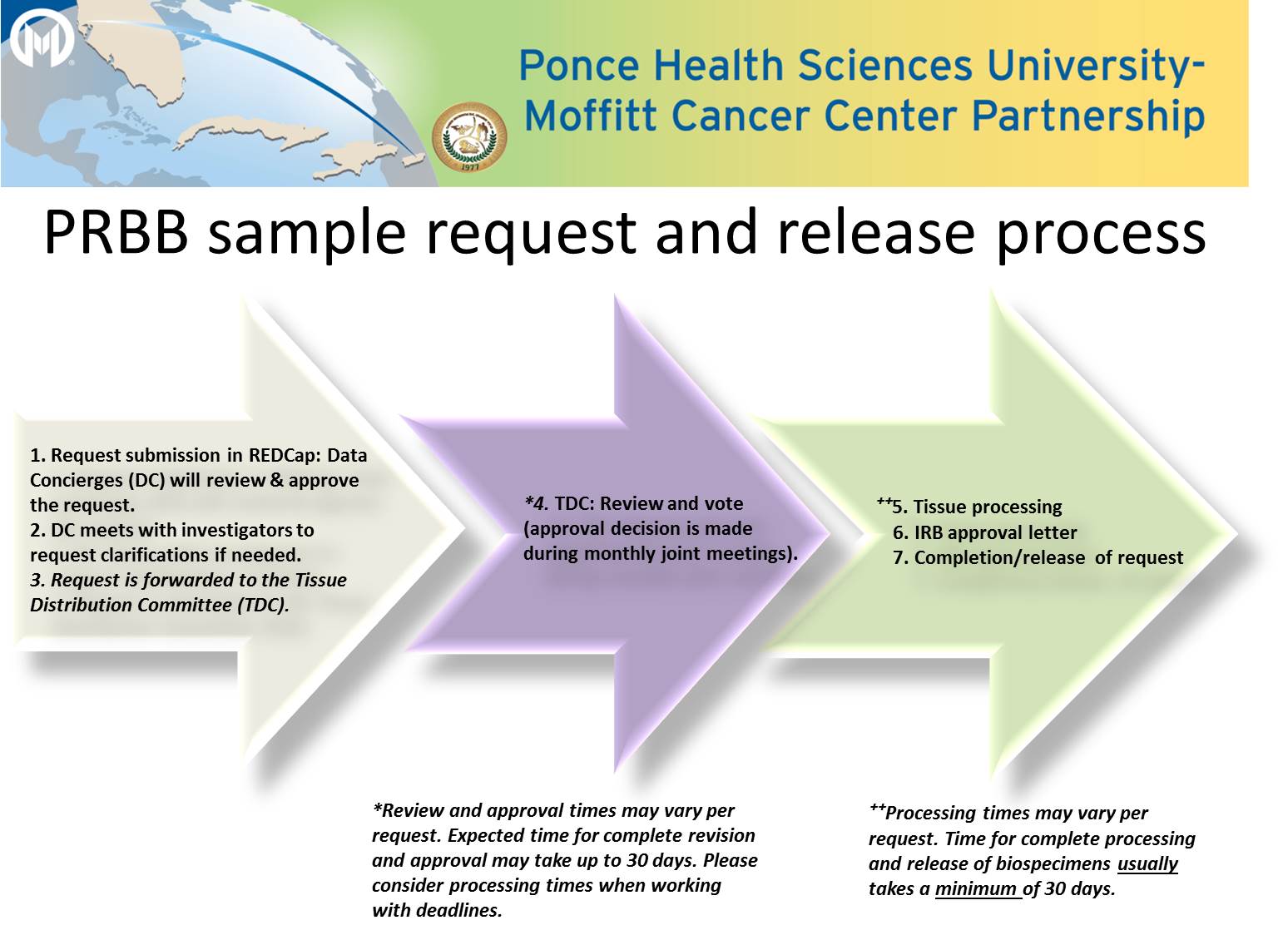 Click here to access the PRBB database.